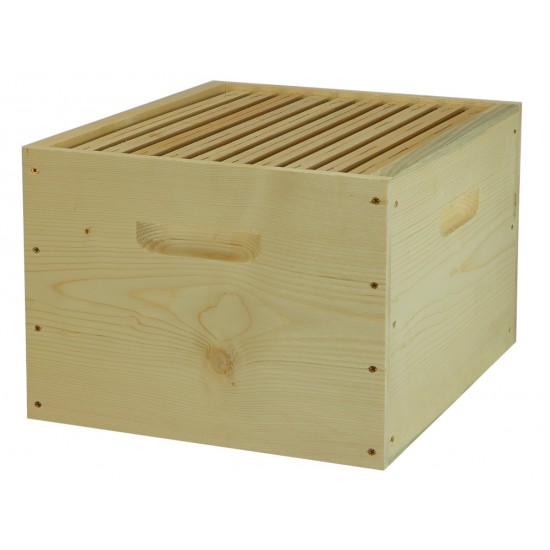 STATIONARY DADANT 1/1 BROOD H315 (FR)
Stock:

In Stock

Product code:

CB0900F

Teclem
It contains milled handles on all of the four sides and the frame spacers for 10 or 12 frames.
Each of the edges are joined using 4+3 wood screws.
This brood has no milled bee entrance, the front and rear sides have a milled channel in the bottom, interior where it can be mounted a bottom frame spacer.
(The bottom frame spacer is not standardly included)
The models have the following dimensions:
CB0900F(Stationary DB 1/1 Brood H315 for 10 frames) - 500 x 430 x 315 mm - 5.544 Kg/pc
CB1000F(Stationary DB 1/1 Brood H315 for 12 frames) - 500 x 500 x 315 mm - 6.760 Kg/pc