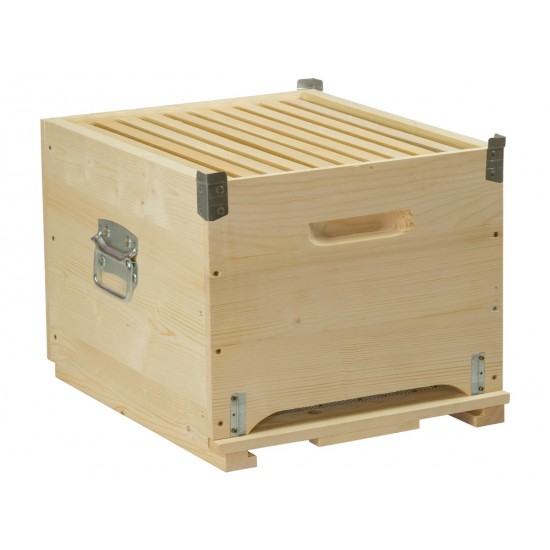 ECO STATIONARY DADANT 1/1 BROOD FOR 10 FRAMES (IT)
Stock:

In Stock

Product code:

CB1103I

Teclem
This brood chamber contains two milled handles on the front and the back and the frame spacers for 10 or 12 frames.
Each of the edges are joined using 4+3 wood screws.
In addition, it has different models of bottom boards included, embed into the milled bottom part of the brood and joined by several screws.
The models have the following dimensions:

CB1103I(Cuib EC stationar de 10 rame cu fund antivarroa DB normal incastrat) 500 x 435 x 385 mm
CB1104I(Cuib EC stationar de 10 rame cu fund antivarroa DB cu tavita din placaj fenolic, incastrat) 500 x 435 x 385 mm
CB1105I(Cuib EC stationar de 10 rame cu fund din lemn fara aerisire DB normal incastrat) 500 x 435 x 385 mm